Free PodPage alternative for your podcast website
Are you looking for a PodPage alternative that offers a free tier and robust features? Free Podcast Websites is a free podcast website builder: it automatically generates a website based on your podcast's RSS feed. You can choose from multiple designs and customize them with your podcast's logo and colors. You can even connect a custom domain name! Every time you publish a new episode, it will automatically generate a new episode page. This tool was built by the team at Transistor Podcast Hosting.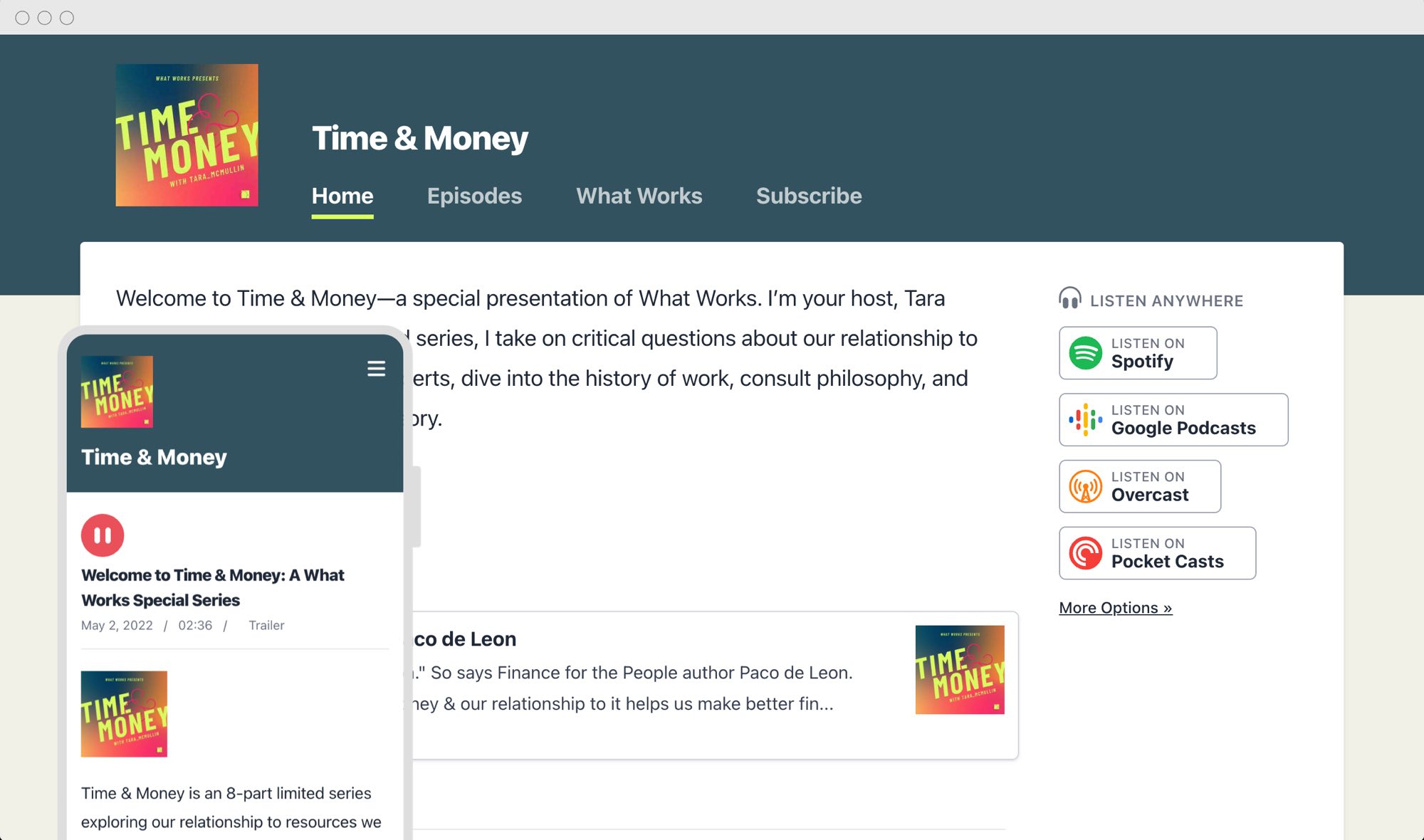 Whether you're migrating from PodPage or starting a fresh podcast, it's a great option.
1. Automatically Generate a Beautiful Podcast Website
To generate your free website, sign up here and paste your RSS feed (or search for your podcast on Apple Podcasts).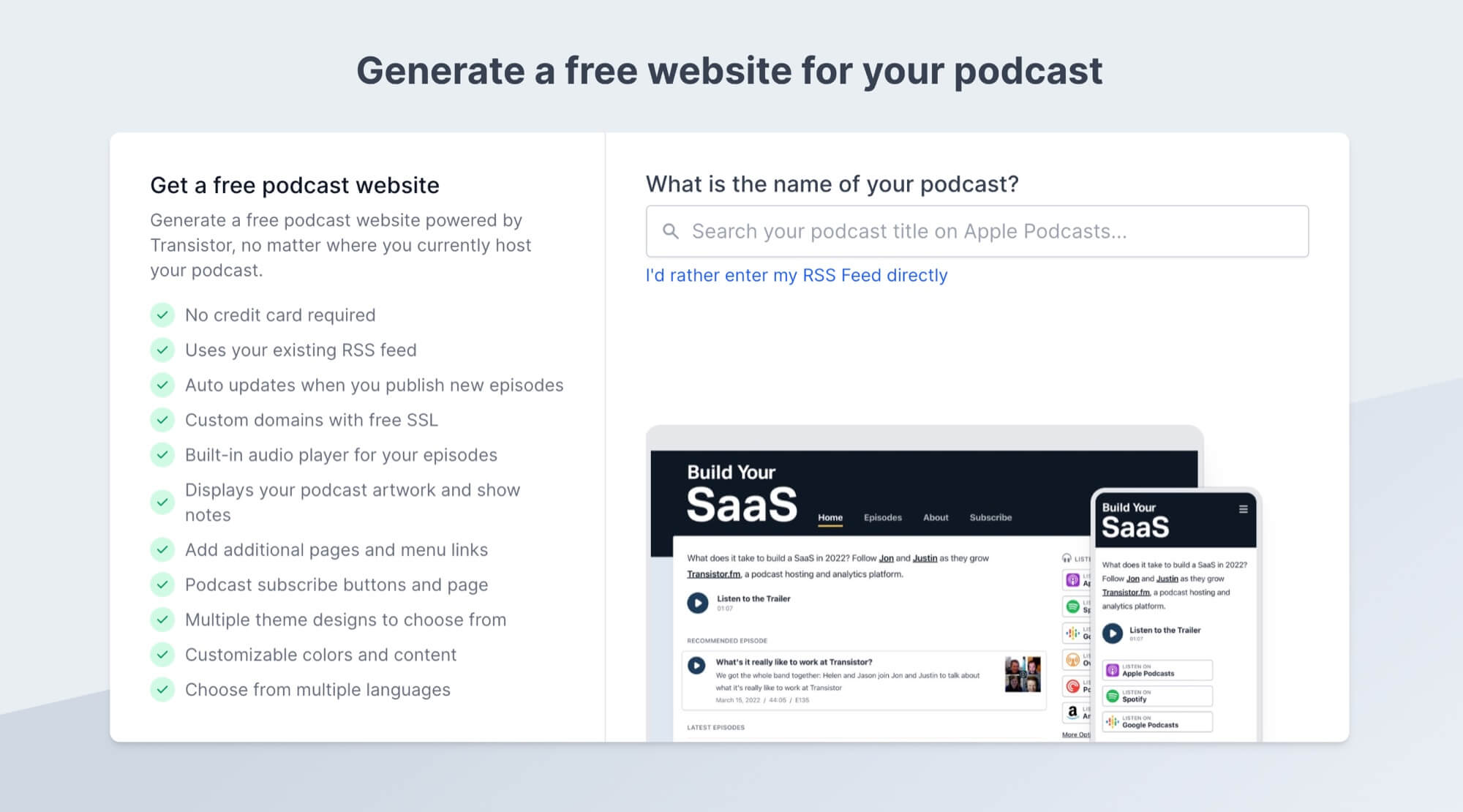 Free Podcast Websites will create a website from any valid podcast RSS feed (regardless of where you host your podcast: Buzzsprout, Anchor (Spotify for Podcasters), Libsyn, Captivate).
2. Beautiful Websites Tailored for Your Podcast
Your podcast deserves a website that reflects its quality and uniqueness. With nothing more than your existing RSS feed, you can quickly create a website complete with episode pages, artwork, subscribe buttons, and built-in audio players. It's a seamless way to present your podcast to the world.
Check out some of the podcast websites built with this site builder here:
3. Multiple Theme Designs
Choose from an expanding library of pre-built, customizable themes that suit your podcast's personality. Each theme is designed to look great on both desktop and mobile, with customizable colors, images, and audio players.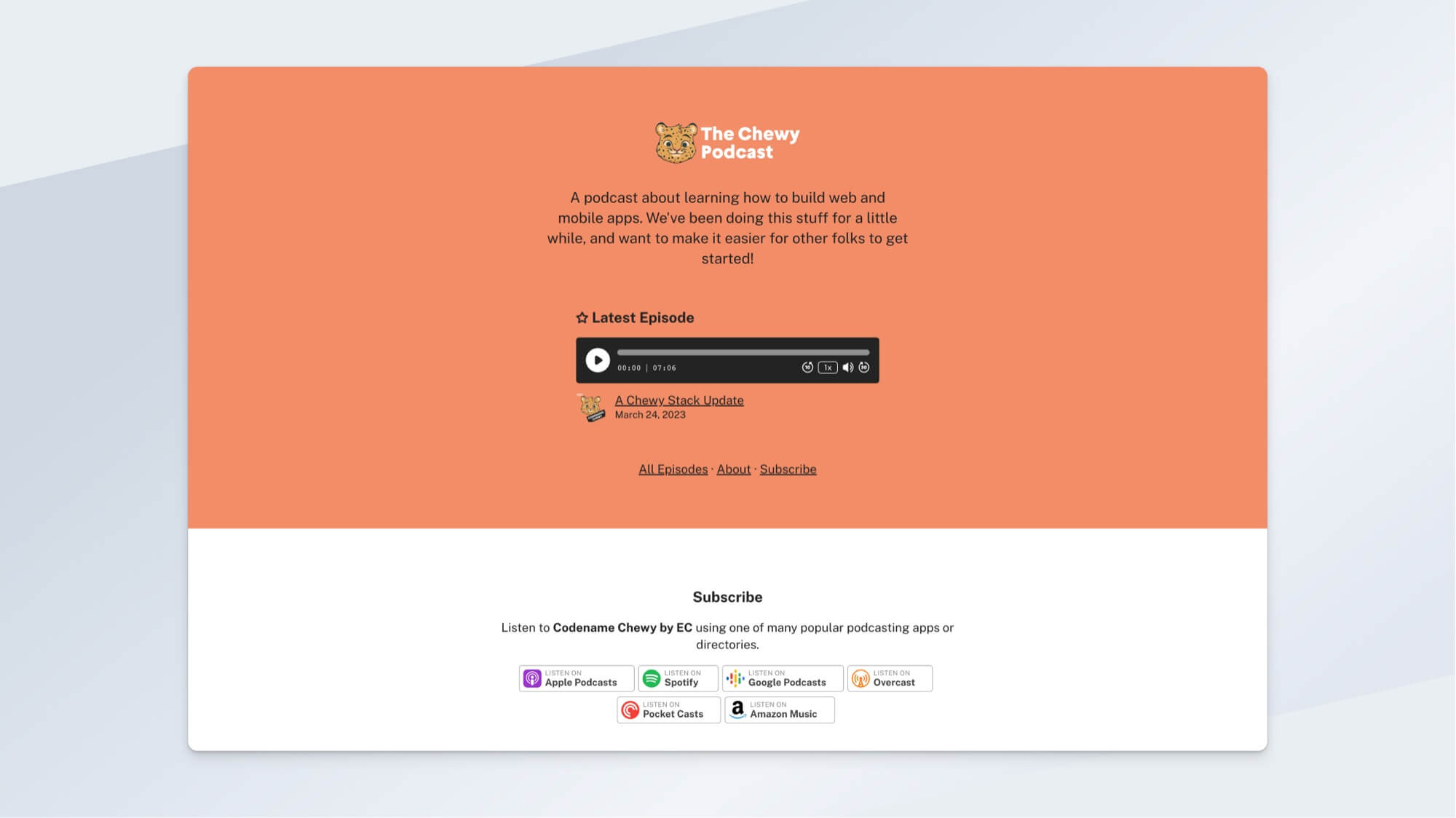 You can easily find a theme that resonates with your podcast's brand.
4. Customizable to Your Needs
Free Podcast Websites offers a level of customization that ensures your podcast website is truly yours. Modify theme colors, swap out podcast artwork for a logo, create extra pages and external links, add links to various podcast apps, or even add your own custom domain name with free SSL certificates.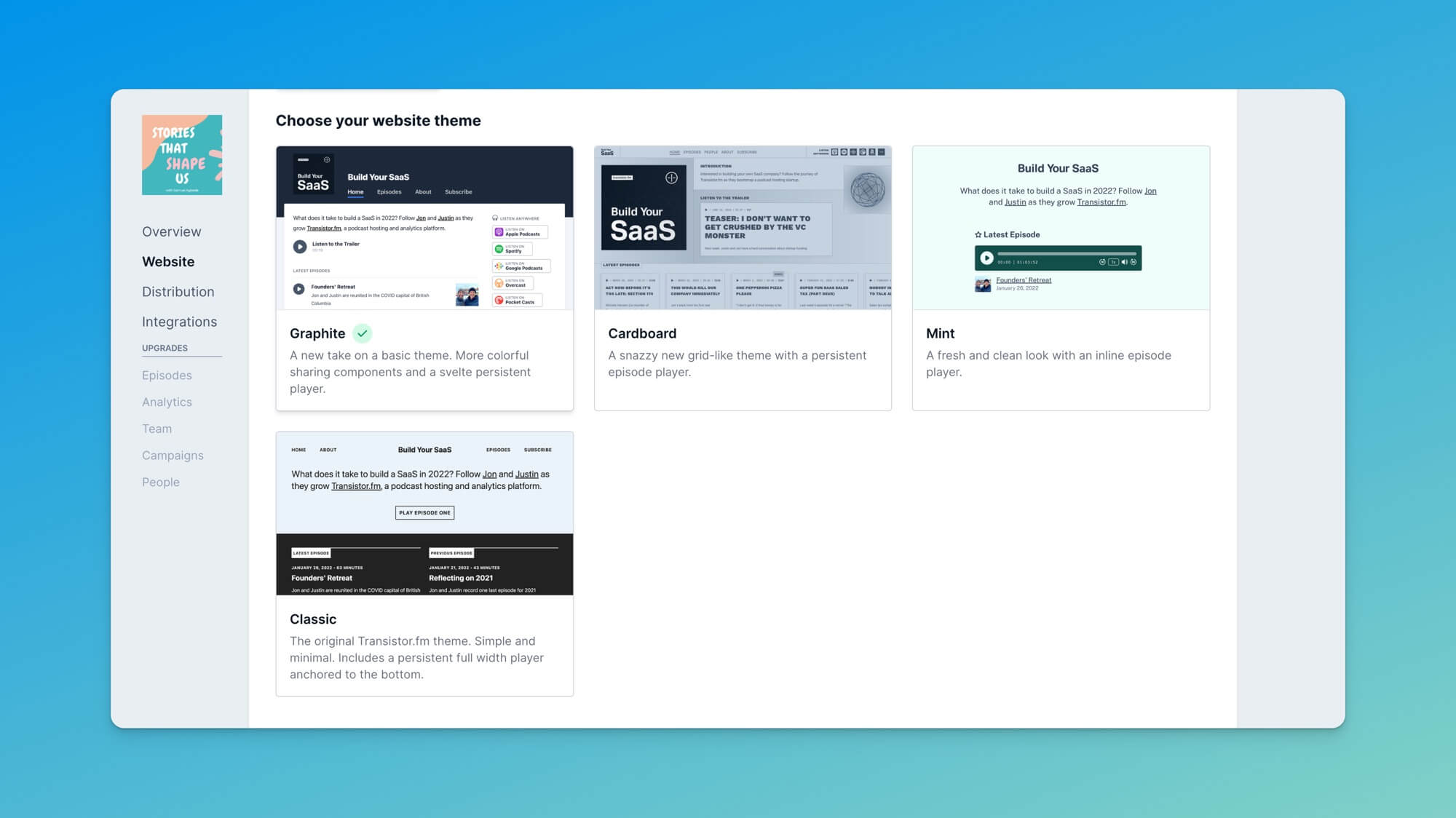 You can also add subscribe/follow badges for all the popular podcast apps: Apple Podcasts, Spotify, Google Podcasts, Pocket Casts, Castbox, Overcast, Podcast Addict, and more!
Conclusion
Free Podcast Websites is a great free alternative to PodPage; its user-friendly features and customization options make it the perfect platform for podcasters of all levels.
Give it a try, and let your podcast shine online!